Welcome to our 2020 newsletter
---
We would firstly like to thank all of our customers for their loyal support and understanding through what continues to be challenging times for everyone. Let us hope that by adhering to the government's guidelines we will be able to get back to some form of normality in 2021.
Skegness Water Leisure Park and Greenacres are opening from the 1st of March with Waterford and South Fields open from the 15th. We are hopeful that we will be able to be to organise several events next year, so keep your eyes locked on to our social media pages for updates.
On behalf of all of the staff, we would like to take this opportunity to thank you all for your continued custom and hope that you and your families stay safe and enjoy a very Merry Christmas and a Happy New Year.
Miriam Ellis & Ian Clarke
Park Managers

Table of contents
Know what you're looking for? Select one of the options below to skip ahead
---
Caravan Sales
---
What a busy year it has been in caravan sales. Never before has the UK "staycation" been as popular as we have welcomed so many new customers to the park.
Many of you will have noticed that caravans haven't even lasted a day on the website as we have had a constant queue of enquiries looking for the perfect get away and the demand still isn't showing any sign of slowing.
We will soon be taking delivery of the new 2021 stock and will be ready to view as soon as they arrive at the park, but for now please head to our website to see what will be available very soon.
For all purchases and part exchange enquiries please give us a call on 01754 899400 or drop us an email .
Both Sam and Mark look forward to welcoming you back very soon.
The Sales Team.
---

---
View our full list of stock available online!
Park Updates
---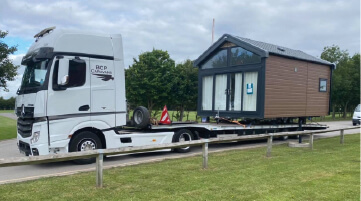 6 Berth S Pods
This year saw the completion of our newest range of accommodation, the beautiful 6 Berth S Pods and they've been a huge success. With beds, kitchen facilities, an en-suite with shower and much more they're perfect for you next family break. You can learn more about the S Pods and the rest of our accommodation on our website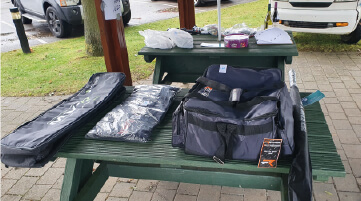 Annual Fishing Match
Our popular annual fishing match held towards the end of the season was unfortunately cancelled due to the current Coronavirus situation. Instead a raffle was held with a wide range of prizes worth over £250.00 including vouchers for the fisherman's lodge, a 2021 Annual Fishing Permit and a range of fishing accessories.
The Coffee Shop
We've been working hard preparing our newly refurbished Coffee Shop ready for re-opening at the start of the 2021 season. With a fresh new look and a wide selection of delicious cakes, breakfast and beverages we can't wait to welcome you all back.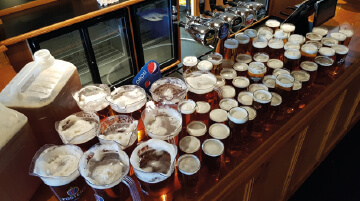 Pour me, pour me another pint (Down the drain!)
Once the lockdown was announced all the perishable stock held at The Barn Inn and Greenacres unfortunately had to be thrown away or destroyed. Included in this was hundreds of gallons of beer and draught ales.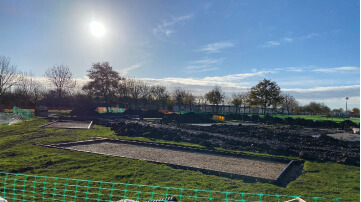 Fishing field development
Work has begun on 16 new hard standing pitches, on the popular "Fishing Field" directly opposite Barnets Salon. These pitches are now available to book from the 1st March for casual touring by calling our reception on 01754 899400.
The Barn Inn
---
A familiar face returns! We would like to welcome back Darren to the Barn Inn and Greenacres, with a wealth of knowledge gained within the industry he brings with him some fresh ideas for the next season including exciting new menus for both venues.
We have also welcomed Gill to the Barn Inn. If you're in need of some great quality home cooked food pop in and give it a try. We have specials being updated regularly and more recently fresh fish and chips being served on Fridays which has been receiving rave reviews.
Other Holiday Parks
Keeping you up to date with our other developments.
---
Greenacres Holiday Park
Our first ever Park, re-opened in 1982 and extremely popular ever since with only a short distance to Ingoldmells village and Fantasy Island. Subject to Coronavirus and (hopefully) the vaccine program, we will be able to re-open, including the Bar & Restaurant, as normal on 1st March 2021. As last year, the seasonal pitches are already booking up quickly, so please contact us now if you want to reserve one for 2021.
Waterford Holiday Park
Our newest Park purely for static caravans, only opened fully in March this year. Again, close to the centre of Ingoldmells and yet in a peaceful semi-rural location, this secluded Park also has a small fishing lake and an office, along with a clubhouse and coffee shop. All plots are fully serviced and subject to status, if you buy a caravan on Waterford, you will be allowed to rent your caravan out. We have some exclusive sales deals coming up, so please contact the sales team if you'd like to receive details when we launch them.
St. Michaels Holiday Park
Phase 1 of our latest Park development is proceeding well, with the site office, fishing shop and café building finished and the hard standing plots for seasonal tourers in place, we aim to have the toilet and shower block completed in time to welcome the first seasonal tourers in the late summer. Some of you have already tried the small on-site fishing lake but the larger new lake set amongst the setting for the static caravan plots is rapidly filling up thanks to this autumn's rainfall and will soon also be available to you to fish.
Nursery Bungalow
If you're looking for a quiet rural retreat on a small site, Nursery Bungalow could be for you. A small Caravan & Camping Club site for tourers, with just 5 hard-standing plots for seasonal tourers and 6 static caravan plots, with just the wildlife and living on-site Manager & Warden for company, this exclusive Park is just a mile from the centre of Burgh-le-Marsh, with it's fantastic range of pubs and restaurants. There's also a fantastic fishing lake on site and still just 3 miles from the coast.
Also, please remember that by buying an annual fishing permit, this entitles you to fish at any of the above lakes, subject to various opening times and seasons.
Lincolnshire Coast Light Railway
---
The sound of a steam engine with its distinctive whistle and the nostalgic smell of coal smoke and hot oil should again be part of the Park in 2021, as the Lincolnshire Coast Light Railway hopes to reopen and once more, offer rides on its historic trains.
Look for the railway's new station building and the tracks close to the airfield. Although the timetable still has to be agreed, trains are expected to run on most July and August Saturdays and Wednesdays during the school holidays – as well as August Bank Holiday Sunday and for the Skegness Classic Wheels Show in September– of which it's a major part.
Believe it or not, this railway was the very first heritage line in the whole world to be built and operated by enthusiasts (as distinct from taking over an existing railway) when it opened on its original site at Humberston, some 40 miles to the north in 1960. When that closed in 1985, everything went into store and was then moved to the Water Leisure Park ten years later– reopening in 2009.
It had been planned to celebrate with special trains and a 1960s themed event in 2020, but like so much else, everything had to be postponed because of the pandemic and the trains stayed in their shed.
The dedicated volunteers who run the line spent their time on restoring their priceless collection of trains – many of which date back to the trench railways of the World War One battlefields. They even constructed a new station building. Signalling, historic diesel locomotives and carriages have been upgraded and the tracks and signals kept in perfect order.
Of course, the star of the show is the beautiful steam engine Jurassic: she dates from 1903, when she was built in Bristol for a cement works in Warwickshire, to pull train loads of stone from their quarry. It takes up to four hours to raise steam in her and another hour's work after she has finished running, to drop the fire, clean out the boiler tubes, lubricate everything, top up with water and coal for her next working day – and to let her cool sufficiently to be safely stored in her shed.
All eight historic diesel locos have now been restored to working order – in one case, completing a task that has taken 30 years. They are based on designs built for the military in the First World War by a firm in Bedford called Motor Rail – and are known as 'Simplexes'. The oldest, Nocton, first ran in 1920 on the Nocton Estates Railway in the Lincolnshire Fens, pulling train-loads of potatoes for Smiths Crisps and sugar beet. Others were built for quarries and brickworks; one – known as the 'Skeg Simplex' because it worked just down the road at Skegness Brickworks – survived being sunk under the sea in Mablethorpe (where it was being used by contractors on sea defence work) during the catastrophic East Coast floods of 1953.
So there is much to explore and enjoy on the Railway when you're staying in the Park. Even if the trains aren't running, there's often volunteers around, helping to maintain and look after everything – and if you want to get involved, you can join their Historic Vehicles Trust (a registered charity) and be part of it. Full training is given to anyone wanting to be a train driver, fireman, guard or to work on the tracks and restoration.
Visit website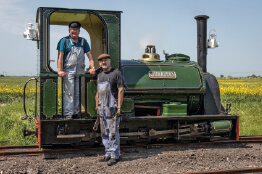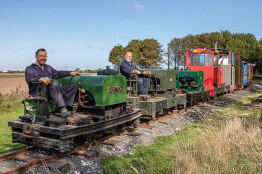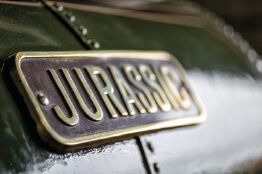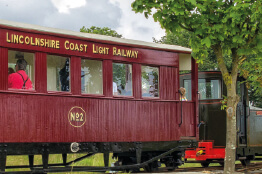 Photo Credit: Dave Enefer/LCLR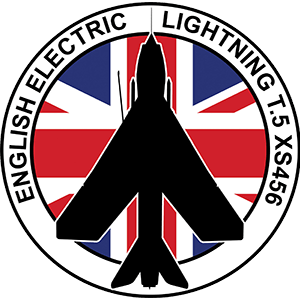 As with everything in 2020, we have also been affected by the COVID-19 virus. With restricted time during the summer months, we opted to leave the exterior of the aircraft and make a start on the next phase of the restoration. This phase is purely internal work, consisting of dealing with the internal corrosion, hydraulic pipes, and electrics. So, from a public point of view it will appear as if work is complete on the aircraft, when in fact we are not even halfway through the restoration yet.
The main priority over the summer has been the internal corrosion which is the result of the aircraft being left open to the elements and unattended for the previous 15 years prior to work starting in 2015, and of course being so close to the coast and salt air. Treatment of the corrosion has started, and we are hopeful we can stop the spread of it and contain it. But as with most things mechanical and this of this age, nothing is guaranteed. So, anti-corrosion work will continue to some degree for the life of the aircraft.
We hope to be able to make some time up next year which will hopefully result in at least one ejection seat being placed back in the cockpit. Along with this, we are also planning on making a start on the electrics. The results of this will end with a variety of both external and internal lights working. By the end of 2021, we plan on having at least the landing lights working if not a few more.
Visit website
Park Wildlife
- Look a little closer...
---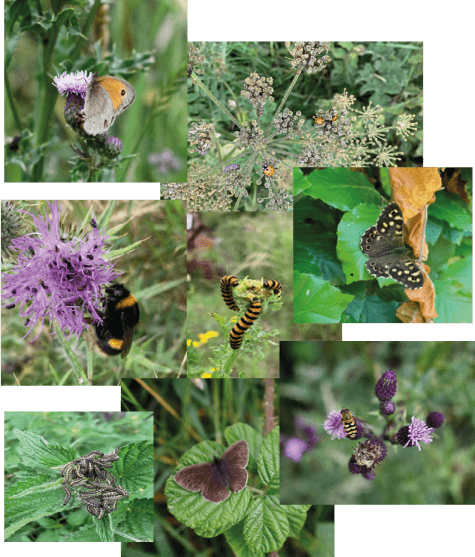 You may, or may not be aware, but we still hold the David Bellamy Gold Award for Conservation. This award is given after an external review and shows not only our continued investment to protect the existing nature that can be found at the park, but also the work we are doing to encourage new.
The tree line on Southfields, that was planted alongside the public bridleway is one example of our investment in new areas. A variety of native trees and shrubs were planted to provide not only shelter, but to encourage additional wildlife. Some were planted for their pollen rich flowers for the bees and butterflies, and others to create hibernation spots for others such as ladybirds.
Take a walk down there during the early summer months and look a little closer, you'll be amazed at what you find. This year we have noted many different varieties of butterfly. Meadow Brown, Ringlet and Speckled Wood to name a few.
Part of our park maintenance involves leaving some areas wild and uncut, to provide valuable food sources and habitats for insects. It's not just because we can't be bothered! These include areas of nettles and thistles which support a whole network of insects. We're also a designated "Bee Friendly" area.
It is medically proven that connecting with nature is good for mental health. So next time you visit, why not take a walk, look a little closer and see what you can spot.
---
2021 Pleasure Flights
The helicopter pleasure flights taking off from our airfield offer a unique opportunity to see the stunning Skegness coastline from the sky, with room for up to 6 passengers. Get in touch with Central Helicopters on 01664 823846 or visit www.centralhelicopters.co.uk to learn more about their wide range of packages or to book.
A new look for our website
Although we've seen reduced visitors this year due to the imposed travel restrictions we've still been busy behind the scenes, this includes our website getting a redesign and ensuring all the appropriate COVID safe measures are put in place ready for our re-open.
Visit our website at www.skegnessairfield.co.uk.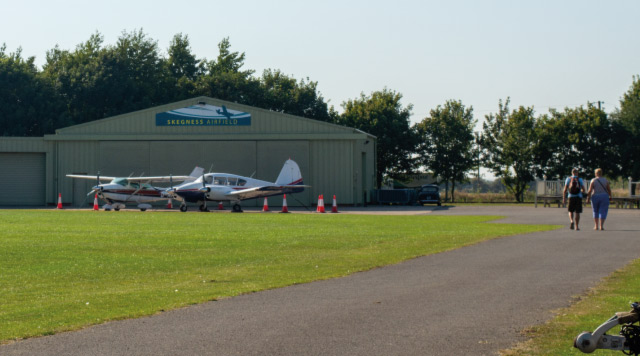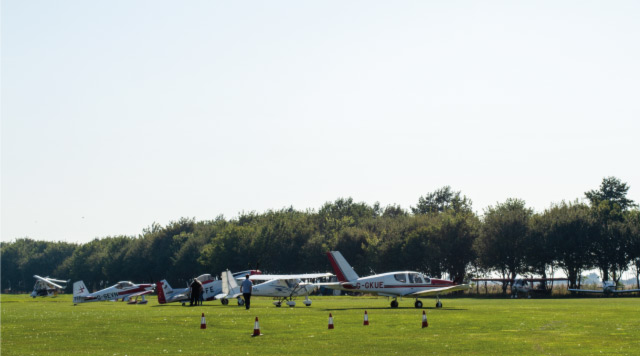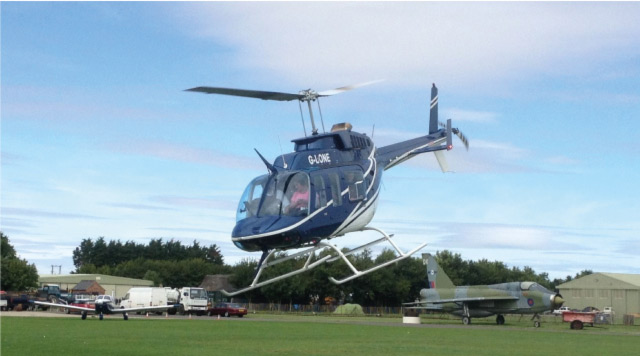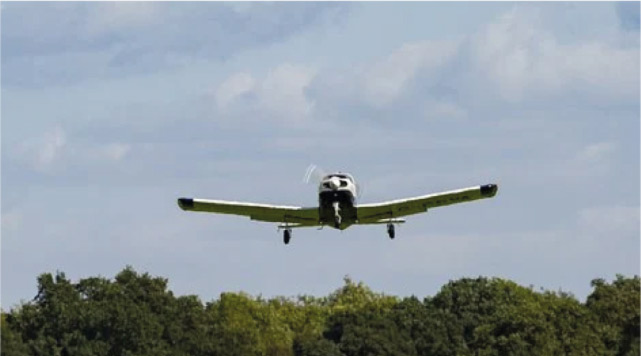 Approved Contractors
Please note only authorised contractors are allowed to carry out work on the park.
---
Carpets & Interiors
Alexanders Carpets Skegness
07588 039935
Choyce Carpets
01754 764099
Cushion & Curtain Center
01754 766526
Perfect Blinds
01754 761799
Pin Cushion Interiors
01754 762375
RGL Carpets
01754 760091
Rolls Ahead Carpets
07760 211774
Seabank Upholstery
01754 872644
Sunny Blinds
07717 208250
Decking & Verandas
Caravan Decking Company
07931 170006
Hallmark
07515 541437
Sunny Decks
01754 811112
Taylor Made Sundecks
01754 611031
Internal & External Cleaning
Cara Vancare
01754 872498
Daz's Caravan Jet Wash
07931 170006
Lee's Carpet Cleaning
01754 766526
Aerials & Satellites
CB Digital
01754 228460
Homevision Aerials
07702 668442
Skegness Aerials
01754 877116
Misc.
GS Caravan Services Specialises in Static Caravan repairs
01754 881881
Shed Safe
01754 880363
2021 Price List
Static Caravans
10ft Ground Rent
£3,105.00
12ft Ground Rent
£3,155.00
Premier Ground Rent
£3,325.00
Twin Unit Ground Rent
£3,635.00
Southfield's Ground Rent (15th Mar - 31st Oct)
£2,985.00
Waterford Ground Rent (15th Mar - 31st Oct)
£2,950.00
Ramtech Security
£78.00
Seasonal Tourers
Grass Pitch (SWLP)
£1,650.00
Hard Standing Pitch (SWLP)
£1,950.00
Grass Pitch (Greenacres)
£1,600.00
Awning
£200.00
Winter Storage
£110.00
Payment plans available, please phone reception on 01754 899400 to learn more.
2021 Diary Dates
2021 Diary Dates
March 1st
SWLP Opens *
Greenacres Opens *
March 15th
Southfields Opens *
Waterford Opens *
April 2nd
Good Friday
April 5th
Easter Monday
May 3rd
May Bank Holiday (Monday)
May 31st
Spring Bank Holiday
August 30th
August Bank Holiday
September 12th
Classic Wheels Car Show *
September 26th
Awnings Down
October 24th
End of season party
October 31st
Southfields Closed
Waterford Closed
SWLP Grass Pitch Tourers Closed
Greenacres Tourers Closed
November 21st
SWLP Hard Standing Tourers Closed
January 5th
SWLP Closed
* - Subject to UK Government Coronavirus regulations.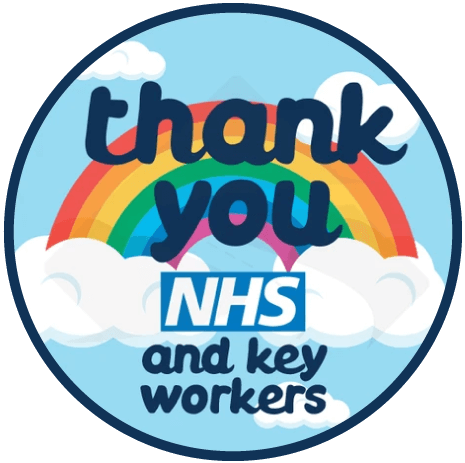 From all of us all at Skegness Water Leisure Park ❤️